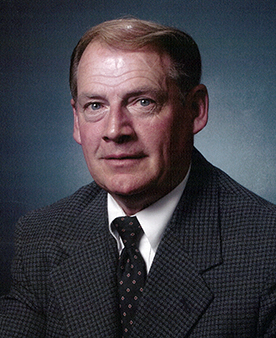 Paul John Hofacker
Town of Center – Paul J. Hofacker, age 77, was welcomed into the loving arms of Jesus on September 18, 2022. He was born on October 27, 1944, son of the late Bill and Ruth (Heenan) Hofacker.
Paul graduated from Freedom High School in the class of 1962 and then went on to serve in the National Guard for 9 years. Paul's first job was mowing the grass at St. Edward with his brother Joe in the 1950's. After farming and serving the Town of Center, he was privileged to have volunteered at St. Edward as one of his final acts of charity. Paul and his family farmed in the Town of Center for his entire life. He also helped at Hofacker's Hillside Orchard, giving many grand tours of the orchard. Paul just loved to be around people and socialize. He was a member of the Center Fire Department for almost 40 years. Paul also served on the board for Calumet Equity Mutual Insurance, through which he made lasting friendships. He was actively involved with and loved collecting the Town of Center history for publishing the town book. Paul was a lifelong and devoted member of St. Edward Catholic Church in Mackville. He attended Mass daily and his faith was extremely important to him. Paul had an immense love for his family and was very proud of each and every one of them.
Paul is survived by his children: Deacon Jeff (Laura) Hofacker and their children: Lathan and Rachel; Greg (Jodi) Hofacker and their children: Collin, Caden and Carson; Jenny (Andy) Stelow and their children: Lauren and Alyssa; daughter-in-law, Gail Hofacker and her children: Abby and Amanda; a brother, Tony Hofacker; in-laws: Linda Debruin, Gerry, Cheryl and Vera Hofacker; wife of 15 years and mother of his children, Mary Ellen Hofacker; numerous nieces, nephews, other relatives and many friends.
Paul was preceded in death by his parents, Bill and Ruth Hofacker; a son, Dan Hofacker; granddaughter, Hope Hofacker; numerous brothers, sisters, nieces and nephews.
Visitation will be held at St. Edward Catholic Church, N2926 Hwy 47, Mackville, on Sunday, September 25, 2022, from 1:00 p.m. until 4:00 p.m. with a vigil service at 4:00 p.m. Visitation will continue Monday morning at church from 9:00 a.m. until the time of the Mass at 11:00 a.m. Burial will take place in the parish cemetery following the Mass, along with military honors performed by the Freedom VFW Post #7692. For online condolences, please visit www.verkuilenfh.com.
The Hofacker family would like to express a special thank you to Dr. Eugene Rigstad, Dr. Brian Guttormsen and the staff at ThedaCare Medical Center Appleton for all of the compassionate care given to Paul over the years.
In lieu of flowers, a memorial has been established in Paul's name.
VERKUILEN-VAN DEURZEN
FAMILY FUNERAL HOME
N3972 Columbia Ave.
Freedom 920 788 3321
www.verkuilenfh.com